Support LEAF
You can make a difference in a student's future. There are many exciting ways to support LEAF, from volunteering on a committee to mentoring a LEAF scholarship recipient to sponsoring  a art classroom for The Umbrella Project. For all the many ways to support the organization, contact Dr. Trista Warren, Executive Director, at twarren@leaf-ohio.org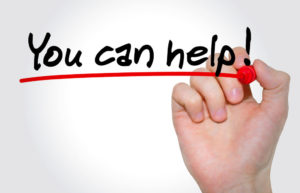 We're always looking for new ways to keep our events fresh and our volunteers engaged as we work to help students find the best ways to fund their education. There are several ways to support LEAF through the following committees – Reverse Raffle Committee, Scholarship Committee, Finance Committee, and Singing in the Rain Umbrella Project Committee.
Scholarship Program
You can support the LEAF Scholarship Program in many ways – donate to help fund LEAF scholarships, volunteer to help choose the scholarship recipients or volunteer to mentor a scholarship winner as they journey through their college experience.
You can support the LEAF Umbrella Project in a very special way – sponsor an upper-level art classroom at a local high school. Your sponsorship will provide the blank white umbrellas and supplies for art students to create unique works of art in this hands-on project. The umbrellas will be on display at the mall beginning in February and auctioned to the public at the "Singing in the Rain" event in May. Dollars raised from the auction support LEAF programs and scholarships. Volunteers are always welcomed to help at the umbrella auction benefit.
Support LEAF
You can support all of the programs. LEAF has a rich history of impacting students' lives in Lake and Geauga Counties by providing the information, inspiration, and motivation for students to navigate the education process beyond high school. We have a responsibility to the next generation, not only to continue this legacy but to expand our impact. When you support LEAF, from volunteering at one of its many events to donating to the Singing in the Rain Umbrella Project, you're helping to make that impact stronger.